Personal Development
At BVGA, Personal Development aims to develop healthy, informed and open-minded students, ready for the next stage of their lives. It achieves this by preparing students for the wider world, supporting their wellbeing, empowering them with knowledge and skills and by developing powerful and respectful voices. We seek to develop confident future citizens.
The Personal Development programme at BVGA consists of two areas which are closely connected:
The Personal Development curriculum which is delivered by form tutors in tutor time twice a week.

The thematic and spiral nature of the Personal Development curriculum enables students to build on their learning within, and across, year groups.

The curriculum is shaped around six key themes (Relationships and Communities, Wellbeing and Health, Character and Aspiration, Power and Politics, Human Rights and the Environment, Careers and Finance). Support is provided by external agencies ie. Step 2 who deliver some sensitive aspects of content. Click on the Personal Development heading above and scroll down to find out more about the Personal Development curriculum.
Wider Personal Development which includes assemblies, character education, student leadership, Enrichment and Careers Education Information and Guidance (CEIAG).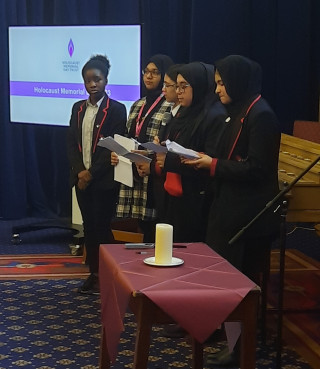 The inter-connectedness of the elements of Personal Development is demonstrated in a number of ways, for example:
CEIAG is supported by the Careers and Finance element of the Personal Development curriculum in tutor time
The assembly programme promotes topics linked to Personal Development curriculum themes such as Human Rights, for example Black History Month, LGBT History Month and International Women's Day
Student leaders work on topics related to the themes of the Personal Development curriculum, for example Equality, Diversity and Inclusion Ambassadors (Human Rights), the Eco Council (the Environment) and Wellbeing Ambassadors (Wellbeing and Health), which enrich the student experience, and they undertake educational visits as a form of enrichment, for example recent visits to BCB radio, Bradford Council Holocaust commemorations and feeding back to Bradford Council on young people's mental health
The Personal Development curriculum is enriched through involvement in external initiatives such as Solutions Not Sides which all students in Year 9 and above have participated in
Enrichment activities and student leadership build character and support the competencies and attributes, for example the Year 7 Team Building and Careers Days.
In addition, the Personal Development programme supports, and is supported by, curriculum areas across the academy. The Enrichment team support and/ or lead educational visits undertaken within curriculum areas. The Personal Development curriculum themes are supported by coverage across subject areas. The Personal Development curriculum also plays a leading role in the delivery of Relationships, Sex and Health Education.
Please click below for a summary of how the Personal Development themes are covered in the Personal Development Curriculum and across other subject areas.
---