Attendance
At BVGA we aim to provide a positive environment for learning. Good attendance is an essential component of an effective teaching and learning environment.
This policy provides the frame work within which all students, staff, parents/carers and governors will contribute to the development of excellent attendance and punctuality by all and therefore an environment where learning will flourish.
DfE guidance
Central to raising standards in education and ensuring all pupils can fulfil their potential is an assumption so widely understood that it is insufficiently stated – pupils need to attend school regularly to benefit from their education.
Missing out on lessons leaves children vulnerable to falling behind. Children with poor attendance tend to achieve less and secondary
The government expects schools to:
Promote good attendance and reduce absence, including persistent absence;
Ensure every pupil has access to full-time education to which they are entitled;
Act early to address patterns of absence.
Ensure parents perform their legal duty by ensuring their children of compulsory school age who are registered at school attend regularly.
Ensure all pupils are punctual to their lessons.
---
Policy Statement
To encourage all students to attend BVGA regularly and promptly, achieving an attendance rate which enables them to progress and fulfil their potential.
To maintain a school environment where students are encouraged to attend regularly because they feel they are valued members of the school community, and that they are safe, secure and happy.
To make attendance and punctuality a priority for all those associated with BVGA including students, parents/carers, staff and governors.
To develop a framework which defines agreed roles and responsibilities and promotes consistency in carrying out designated tasks.
To develop a systematic approach to gathering and analysing attendance related data.
To provide support, advice and guidance to parents and students.
To implement a system of rewards and sanctions related to attendance and punctuality.
---
Late policy and closure of register
Late is defined as after 8.25am but before 10.25am – this is the time at which the morning session register closes.
Any student who arrives late will be given a same day break time detention for 20 minutes unless an allowable reason is given.
The afternoon session register is open from 12.10pm.
Persistent lateness will be dealt with by the Pastoral Manager with possible sanctions of after school detention and/or a punctuality contract.
A medical appointment card or letter from a parent/carer must be seen to verify exceptional reasons for lateness
---
Absence - exceptional circumstances
Children who are absent from the Academy due to holiday in term time will miss out on important learning.
Educational experiences in Academy missed as a result of a family holiday cannot be recaptured later.
If a child does not attend the Academy regularly they will not be able to keep up with the work.  This has a serious impact on opportunities later in life.
The Headteacher will not authorise any leave of absence during term time unless there are exceptional circumstances. 
All applications for leave of absence must be made in advance by the parent(s), carer(s) or corporate parent that the pupil normally resides with on a standard 'Term time leave request form' that can be obtained from the Academy reception.
Any leave of absence granted by the Academy will be recorded as authorised.  Periods that are refused will be recorded as unauthorised.
In making a decision to approve absence the following factors will be taken into account.
The child's current attendance record
The date of the planned absence
The reasons for the absence.
Attached is the attendance pamphlet for your information.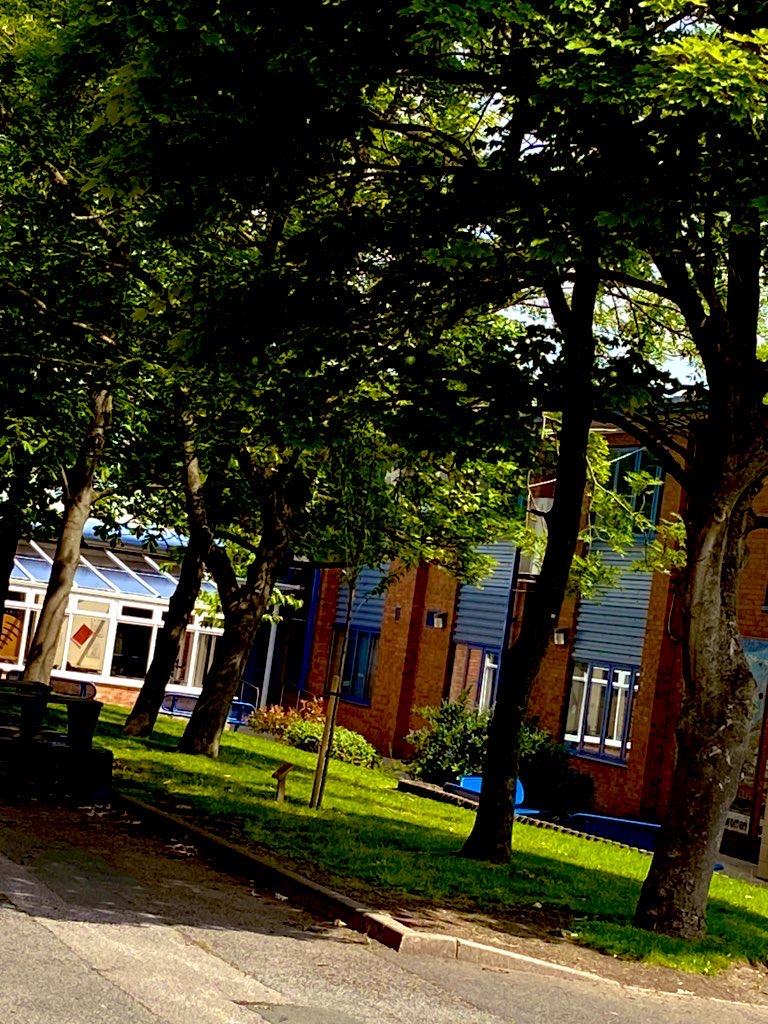 Key Responsibilities
The Governing Body is responsible for:
Overseeing the upholding of the attendance policy
Critically appraising attendance data
Working as a 'critical friend' in the quality assurance of strategies to raise attendance and reduce persistent absence.
The Deputy Headteacher is responsible for:
Ensuring that whole school data is analysed thoroughly and that this analysis is used to inform future strategies for improvement.
Achieving the school attendance target and PA (persistent absence) targets.
Writing part of the school improvement plan pertaining to attendance and punctuality.
Managing the work of the Heads of Years and Pastoral Managers re attendance and the Attendance Officer.
Promoting the importance of attendance to students and parents.
Producing attendance figures to meet statutory requirements.
Reporting regularly to the Headteacher and governors on all attendance issues.
Heads of Faculty are responsible for:
Ensuring that subject – based registers are accurate and completed during the first 10 minutes of each lesson.
Ensuring that there is follow up action for poor attendees; including the completion of missing work.
Informing the Attendance Officer in advance of occasions where students are not in lessons, e.g. exams, visits.
Form Tutors must:
Register their tutor group promptly during tutor period
Speak to students who are returning from absence, welcoming them back and ensuring that any notes/information relating to the absence is shared with the Pastoral Managers/ Attendance Officer.
Examine carefully the attendance data provided for their tutor group each week to monitor absence patterns, and unauthorised absence. Any concerns should be discussed with the Pastoral Manager.
Promote any current strategies/ initiatives in place during tutor time to improve attendance.
Subject teachers must
Register their teaching group promptly (within the first 10 minutes of the lesson)
Ensure that there is follow up action for poor attenders; including the completion of missing work
Parental/carer role
Every parent / carer has a legal responsibility to ensure that their child is in school unless there is a genuine reason for absence.
Ensure that all student absence is explained by telephone call or letter.
Under the Education Act 1996 a parent may be prosecuted if they fail to ensure their child attends regularly.
A penalty notice can and will be issued in cases of unauthorised absence.
For applications for absence under exceptional circumstances please see Appendix "A"
Role of the Student
Arrive promptly at school by 8.20am at the latest
Report to form period and all lessons on time as shown in student planners.
Sign out at reception if permission is given to leave the school site during the day.
Bring a note from parents/carers on return after any absence (note must go to reception), unless the absence has been explained by a telephone call or other prior advice.
Role of Support Services:
Pastoral Managers of Year groups are responsible for:
Monitoring attendance, and punctuality of students in their year group.
Ensuring that students who achieve good attendance and/or punctuality gain the rewards (as described in the rewards policy) and those who do not achieve good punctuality and/or attendance gain the necessary sanctions and/or support.
Describing strategies to improve attendance and punctuality in their year group. These strategies should be fully described in the year development plan, monitored and evaluated.
Meeting their annual attendance, and punctuality target.
The careful monitoring of year group attendance and punctuality.
Ensuring that the correct intervention strategies are put in place for students with attendance/punctuality problems.
Ensuring that good attendance and good punctuality is rewarded (in line with BVGA's rewards policy)
Liaising with the ESW service and other relevant outside agencies to ensure that suitable intervention strategies are put in place when necessary for individual students.
The Attendance Officer is responsible for:
Monitoring and ensuring the accuracy and completion of all registers.
The management of the first day contact system.
Providing the data and statistics required for internal use.
Minimising the level of unauthorized absence and PA by seeking explanation from parents.
Ensuring that attendance remains a high profile focus within the school.
Analysing registers to identify patterns in absence and truancy