Trips, Clubs and Enrichment

Belle Vue Girls' Academy is committed to offering an excellent programme of enrichment activities and opportunities that every student can access. 
This complements our broad and balanced curriculum, ensuring that every Belle Vue girl regularly steps outside her comfort zone, experiences something new, and gains the confidence to embrace new opportunities in the future.
Some examples of our enrichment activities are:
A broad range of exciting after-school clubs and activities, from STEM club, to Calligraphy Club, to Culture Club, to Sports Hub, there is something at Belle Vue for everyone. 
Participation in the Duke of Edinburgh's Award Scheme from Year 9 onwards.
Participation in the National Citizen Service from Year 11 onwards.  We became an NCS Gold School in 2019.
The opportunity to plan, lead, and participate in, national, regional and local charity events;
The opportunity to get involved in student leadership, charity fundraising and local community work. 
As a result, our students are thoughtful, considerate young people, who are proud to be global citizens, and to make a positive contribution to their school, their community, their country, and beyond.  Students go on to study a broad range of subjects at universities both within and beyond West Yorkshire; they pursue purposeful and fulfilling careers in new areas, they travel widely and support their communities, always pushing at boundaries and stepping out of their comfort zones with growing confidence.
---
Our students are presented with opportunities to enter national competitions and have access to a whole school Enrichment programme.
Duke of Edinburgh Award
As a DofE licenced organisation, we offer students from Y9 upwards, the opportunity to take part and achieve in gaining their Bronze and Silver Awards. The DofE is many things to many people, supporting generations to successfully navigate adult life. It's all about setting personal challenges, pushing personal boundaries, and helping our students along the path to a productive and prosperous future. Through the DofE programme our students have fun, make friends, improve their self-esteem, and build confidence. They gain essential skills for life such as resilience, problem-solving, team-working, communication and drive. These skills, and memories created during their time on the DofE programme, stay with our students forever. Top employers and universities recognise the work-ready skills Award holders bring to their organisation. As well as the skills our students gain, they also make a difference to the community and other people's lives.
---
NCS
NCS is a youth programme like no other. As a link school, we work very closely with NCS Bradford. Designed especially for 16- and 17-year-olds, the NCS experience gives our students clearer idea of what they want from their future.  Our students are given a platform where their voice can be heard and create a project that will have a lasting, positive impact on the local community. NCS exists to engage, unite and empower young people, building their confidence so they can go out there and achieve their dreams, no matter what barriers they may need to overcome.
---
Oxbridge and Russell group university links
Over the years, BVGA have developed strong links with local Russel group universities, as well as Oxford and Cambridge Universities. These links enable our students in all year groups to part take in activities at the universities, activities run in school by university student ambassadors and staff, taster days in various subject areas, as well as opportunity to enter exclusive competitions run by these prestigious universities. This enables our students to make the right choices for them regarding their future plans, as well as developing key skills including independence and team work.
---
---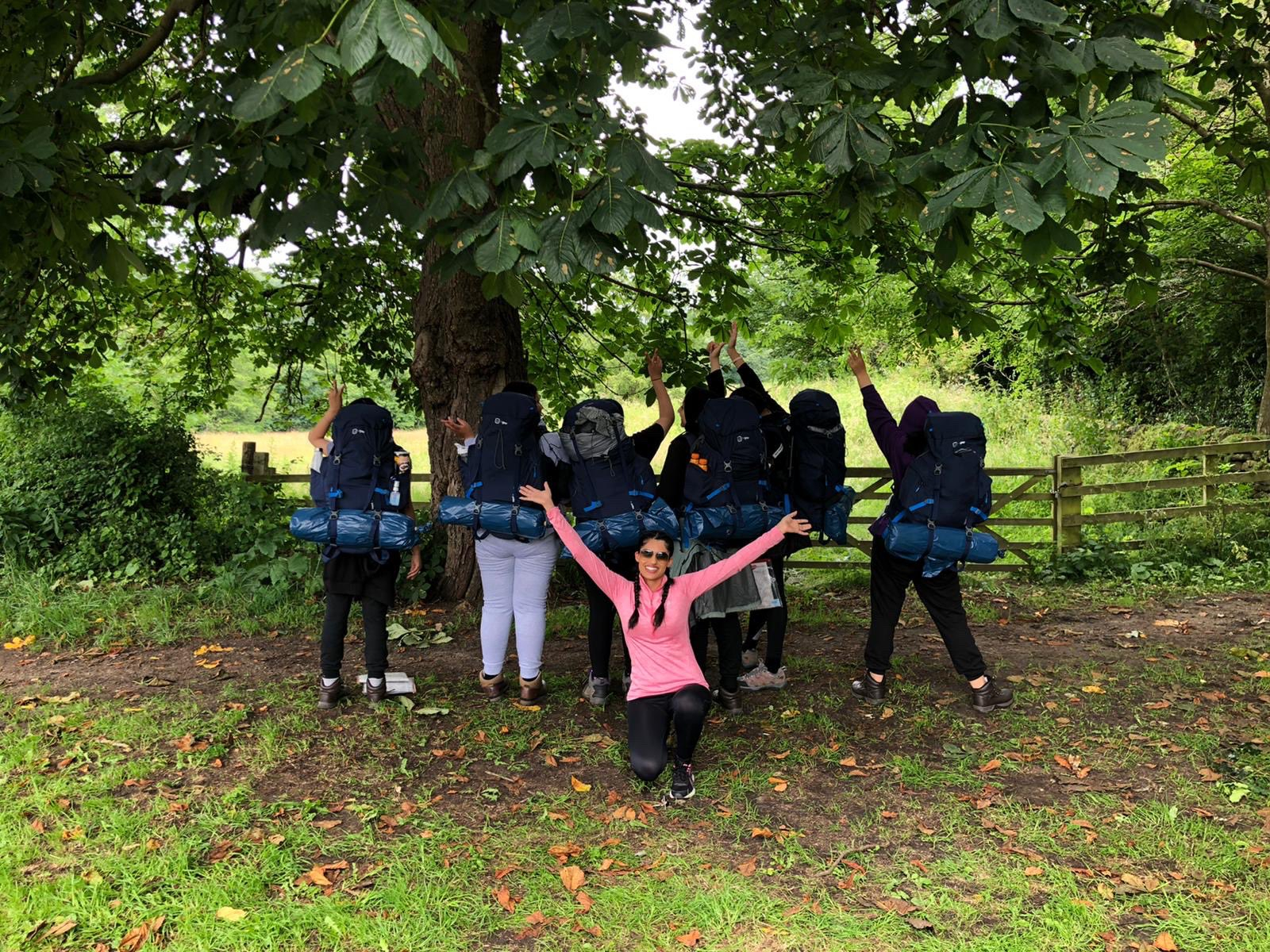 ---
REALISING OPPORTUNITIES – POST 16
Working with a collaboration of research-intensive universities, Realising Opportunities provides our students with the chance to work with the universities and their students. These including workshops, information sessions and mentoring, as well as the opportunity to attend a launch event and take part in a national conference. Students learn vital HE skills including analysis, research, and critical thinking all of which help with the transition from school to HE.
---
REACH FOR EXCELLENCE – POST 16
A widening participation programme facilitated by The University of Leeds, Reach for Excellence aims to stretch our students who have the potential to gain a place at a Russel group research-intensive university through a variety of experiences. These include taster sessions, focused academic sessions, lecture drop ins and experience days. They follow a bespoke academic study & skills programme with on line learning tools supporting their preparation for HE. At the end of the programme, they can attend a 5-day residential, if they chose, which further enhances confidence, builds skills and resilience.
---
THE SUTTON TRUST – POST 16
Working with the Sutton Trust, BVGA is able to offer a variety of opportunities to our students. These include the University Summer School Programme, The Pathways Programme and an in depth look at degree level apprenticeships.
 The University Summer School Programme allows our students the opportunity to study one of 40 subjects at one of the country's leading universities, experiencing university life, attending academic taster sessions, 1:1 tuition and social activities. As well as all this, our students also acquire the life skills and confidence to be a competitive applicant at a top university.
The Pathways programme focuses on students who want to work in Law, Banking & Finance, Medicine & Engineering. Our students get the opportunity to meet professionals in their chosen field, attend university events, have access to an undergraduate mentor and the chance to attend a summer school.
---
THE SOCIAL MOBILITY FOUNDATION – ASPIRING PROFESSIONALS PROGRAMME – POST 16
 Engagement with this programme gives our students access to a wide range of professions, they attend tailored skills sessions and career workshops as well as being offered internships with top professionals, boosting their confidence, and empowering them to trust in their capabilities and ambitions.