Student Leadership and Student Voice

Student leadership initiatives empower our learners to become confident and positive citizens.
We are committed to the development of the leadership capacity of all students through the BVGA Characteristics. By demonstrating these characteristics and, students can all be leaders.
Further student opportunities are available to extend learners' leadership capacity, including:
Academy Captain and Vice-Captain
Year Captains and Vice Captains
Form Captains
Subject/ Faculty Ambassadors
Wellbeing and Diversity Ambassadors
Reading Ambassadors
Sports Captains
Members of the Eco School Committee.
Form Captains are elected, whilst other student leaders are appointed following an application process and, in the case of Year Captains and the Academy Captain, an interview. Candidates are required to demonstrate their application of BVGA Characteristics in line with detailed job specifications which are made available.
The Academy Congress facilitates a two-way mechanism for Student Leadership and Student Voice. The structure is outlined below: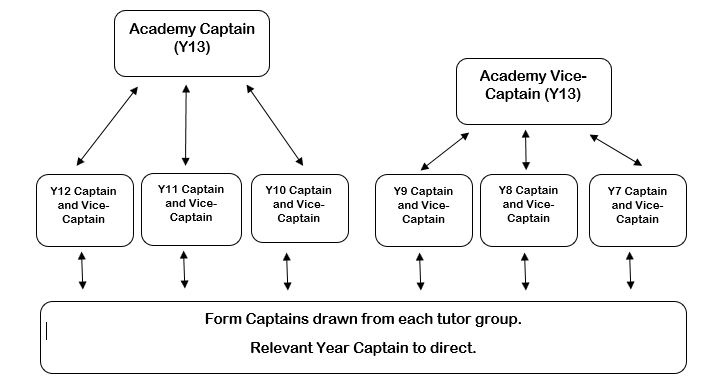 The Academy Congress provides opportunities for students to discuss issues raised by students or those requiring student feedback. It also plays an important role in shaping the direction of the academy and as a 'sounding board' for proposed initiatives. It is a vital link between students and staff.